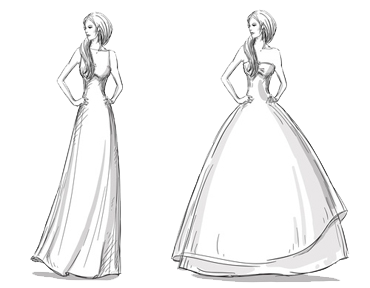 How to pick your full dress in the store?
---
☆ It is very difference between hanging on the hanger and wear it ☆
Dai Dress's full dress is designed for the proportion of mother's body, because the different tailoring ratio, hanging on the hanger will not sees outstanding! However, wearing it on will show how beautiiful of the mother.
many customers often choose beautiful look but not suitable for their own clothing, wast a lot of their precious time, so we recommend that mothers can tell us Miss where your occasion you dress up, The feeling of hope, so that our Miss for you to pick the right clothing.
☆參謀總長不用多☆
很多來黛夫人選衣的媽媽們,常帶了一拖拉庫的參謀總長來幫他鑑定穿著,但往往眾說紛云,甲說好看,乙嫌太亮麗,今天帶一批參謀團,明天又帶另一批,花了好幾天的功夫之後,總有九成的媽媽最後選的仍是自己第一次自己看的上眼的那一件,所以我們建議媽媽可以找一至兩位自己欣賞有品味的親友一同前來,還有要帶著一顆自信的心唷。
☆選衣最好在使用的一個月前☆
黛夫人製作的衣飾會隨著季節、時尚流行的趨勢而變化,會有不同的設計,所以我們建議媽媽在使用衣飾的前一個月再來選衣,可以符合當時的季節、天氣變化和流行時尚。
☆盡可能按約定日期取衣☆
中國人的習俗裡,好日子是大家所共享的,所以很多場合和活動都很有可能擠在同一天,所以我們會把同一天使用的顧客安排在不同時期取衣,建議您盡可能在約定的日期取衣可以有效的避開人潮,才不會浪費您保貴的時間唷!